Software and Tools Utilized For Our Marketing Agency
There are many products out there that can help grow your business. Not to mention, they make running a business and staying organized much easier.
Continue to read to check out our favorite tools and products that we utilize daily running our agency. We realize there are many products out there! Feel free to comment and let us know of any others that are worth checking out.
Slack - Communication
Slack is probably my favorite tool that we use within our agency. Slack allows you to create "channels" where you have a thread of communication within each channel. You can upload documents and other necessary items to keep things organized and up to date.
We give access to a personalized "support" channel to each of our agency clients. This eliminates a lot of the back and forth emails that become overwhelming and unnecessary. It's also hard to keep everything separate and organized from client to client in one email inbox. Our agency also creates an "internal" channel for each project or client. This is where we share internal team updates on what is going on with each client and or project. 
Slack is free to start! You can use the link HERE or below to learn more about Slack. 
Asana - Task and Project Management 
Asana is similar to slack in that it's a great tool to help keep track of tasks that need to be executed for specific projects and or clients. We use Asana to keep track of tasks to be completed, completed tasks, and due dates. It also allows you to date and assign tasks to your team! Now, everyone is on the same page of what needs to be completed and when it needs to be completed.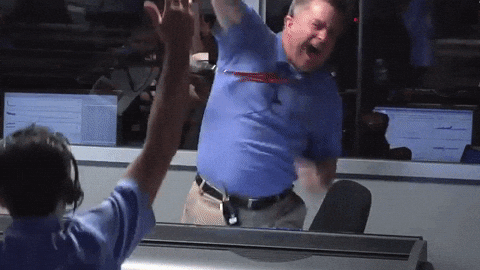 Asana has a "Basic" plan that is 100% free and 100% worth checking out. Our agency is on one of the paid plans and it's worth every penny. You can use the link HERE or click below to learn more about Asana. 
G-Suite 
G-Suite gives you access to plenty of tools that can be utilized for clients and your business. We use Google Docs, Google Sheets and also create individual Google "Shared Drives" where we can house creative assets, onboarding documents, and other items needed to execute our client's marketing needs. 
We grant access to the shared drive for all of our clients. They then can upload pretty much whatever is needed for us to begin our work. It's also a great place to store onboarding documents and client contracts. 
G-Suite starts at $6 dollars per month for the basic plan. They do not offer a free plan, but this tool is probably our biggest asset and time saver. To put it simply, G-Suite is well worth the money. 
You can use the link HERE or below to learn more about G-Suite. 
Klaviyo - CRM 
Whether you run a marketing agency or are a professional contractor, almost every type of business can benefit from using a CRM (customer relationship management). We want to make this very clear.. if you are not collecting your customer emails AND sending them weekly or bi-weekly newsletters, you are leaving money on the table. 
Our go-to CRM is Klaviyo. Klaviyo is really robust and allows you to send emails and other deliverables to your active and inactive customers. This powerful tool integrates with many of the major website builders such as Shopify, WooCommerce, BigCommerce and more. 
We recommend setting up drip automation to your new customers. You can schedule emails to go out to them in a series. You can use these drip email campaigns to educate your customers or inform them of new services or products. We also recommend setting up drips for abandoned carts, website visitors, and more.
The pricing for Klaviyo is all depending on the size of your customer list. At Freelance Crew, we always preach quality over quantity. It's a good idea to scrub your list before you sign up. Narrow down your list to only include users that have been actively opening your emails and have the potential to convert.
You can use the link HERE or below to learn more about Klaviyo. 
https://www.klaviyo.com/partner/signup?utm_source=0013o00002SKA0e&utm_medium=partner
Zapier - Task Automation 
Zapier is an online automation tool that connects your apps and services. You can connect two or more apps, software or services to automate repetitive tasks without any coding or developer help needed. Each task you set up is referred to as a "Zap". Take a look below to see just a handful of the services Zapier integrates with. 
We use Zapier to send buyer and seller Real Estate leads generated on Facebook directly into our client's database. When executed manually, this takes a lot of time and resources away from your business. Zapier can automate many brainless tasks that you previously outsourced or just buckled down and did at the end of your workday.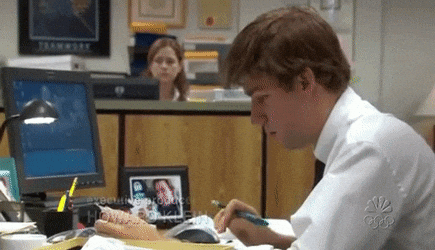 Zapier directly integrates with over 2,000 services. I'm always surprised by how robust this software is. It's really powerful without being complicated in any form. In addition, the customer support from Zapier is world-class. They are always willing to help answer any questions we have. One of my favorite Zaps to setup is adding users to custom audiences instantly. 
Let's say you use Klaviyo as your email CRM. Anytime a user makes a purchase on your website they will be added to a purchase list within Klaviyo. You can take it one step further! You can automate that user's information into a Facebook custom audience using Zapier. This is just an example of a simple Zap we use all the time. 
We appreciate you taking the time to read our article. Did we leave any popular software or tools off our list? Let us know, we'd be happy to hear of others!