Increase Your Revenue With Email Marketing
In the digital marketing world, there are endless ways to maximize your reach, increase conversions, and ramp up your revenue. Successful online retailers know that one of the most reliable and profitable methods is email marketing, especially when it comes to e-commerce. If you're just getting started, it may seem easier to give up before you even get started. Don't fret! Freelance Crew is here to help. Giving up on email marketing would be a mistake seeing as email marketing can make up to a quarter of your business's revenue. Let's dive into what email marketing is, why it is so successful, strategies, and platforms that you can use right now.
What is Email Marketing?
Email marketing is the act of sending marketing messages via email to potential and current customers in order to sell, educate, or build brand loyalty.

Email is an "owned" digital marketing channel. This means that the sender controls the content and distribution—and typically works best when used to send personal, relevant messages to specific lists of recipients. Email is a gamechanger when it comes to eCommerce, where you can send sales emails, promotions, news, and more.
Building Your List
Creating and building an email list is extremely important. It doesn't do well to have killer email campaigns if you have no one to send them to! There are plenty of ways to build up your email list. The following are effective and cost-efficient ways to increase your newsletter subscribers. 
Website pop-up. This is a great way to work on your email list without being too pushy. Simply put a pop-up on your website that offers some sort of discount code or coupon. Once the website visitor clicks on your pop-up message to receive their discount, they will be prompted to enter in their email address. People love to save and this is a great way to offer a discount, encourage an order, and collect an email address. 
Lead magnets. A lead magnet is something of use or value to a customer that you offer in exchange for their contact information. For example, you can offer someone an eBook, guide, recipe, etc. This is most successfully done with advertising.
Run a contest. Competitions can help you quickly grow your subscriber list. However, keep in mind that a contest may cause irrelevant subscribers to get on your list. Some people may be interested in winning a free product or service from you but may have no intention of ordering.
Here at FC, we believe that quality is greater than quantity. Don't forget to scrub your lists regularly! On most email marketing platforms, you pay per number of people that your emails are being sent out to. Knowing this, it is important to keep your list clean and full of active subscribers that engage with your emails. If a subscriber hasn't opened your last several emails, remove them from your active email list.
Winning Campaigns & Profitable Flows
Now that you've worked on building your lists and you have people to send emails to, it's time to persuade them to purchase from you. When we mention a drip, flow, or sequence of emails, this is referring to a series of emails that are automatically sent out based on a trigger or action of the customer.
Welcome emails. Right off the bat, people should be receiving a welcome email from you. These emails are triggered by people signing up or being added to your list. In this email, include a thank you for signing up and set an expectation of what they can look forward to in your future emails. This can be one initial email or a series of emails that goes into your company's history, mission statement, product recommendations, and more.
Abandoned cart flows. If you don't have an abandoned cart flow set up, you are leaving TONS of cash on the table. In this flow, we recommend a series of at least three emails. The first email is a simple reminder that a shopper on your website left items in their cart. But for them to not worry! You saved their cart for them and include a simple link back to their cart. In the second email, create a little more demand. You can prompt them to check out before this item goes out of stock or let them know you can only hold their cart for so long. In the third email, we recommend including a discount that will encourage them to complete the checkout and save.
Thank you for purchasing emails. Another email drip that we recommend having set up is a thank you email sequence. This email simply thanks the customer for purchasing from your store. This shows customer appreciation and that you care about each customer and sale that you receive. 
Newsletters. These email campaigns are created and sent with the purpose of informing customers of current events and keeping your company on top of their mind. In these emails, you can include company news, holiday information, upcoming sales, and more.
Sales blasts. These are the "pushy" emails that encourage customers to purchase. You can include sales information or discount codes in these emails. Be sure to create demand, scarcity, and a time-crunch to really get people to purchase!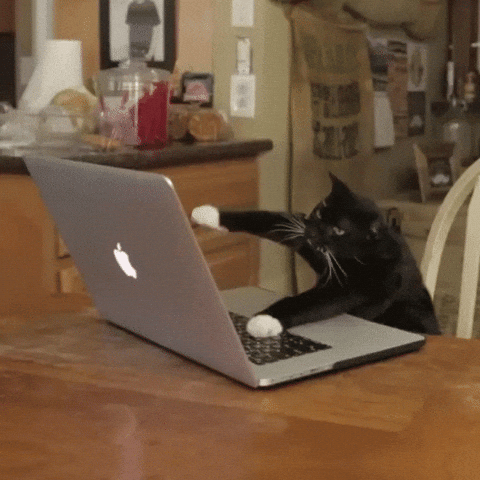 Best Email Platforms
You're only as good as the resources and platforms that you work with. So, be sure to work with great ones! We recommend one of the following two platforms when getting started with email marketing:
Klaviyo. This platform is really robust and allows you to send emails and other deliverables to your active and inactive customers. This powerful tool integrates with many of the major website builders such as Shopify, WooCommerce, BigCommerce, and more. 
Mailchimp. Mailchimp is another great choice for an email platform. They also offer several integrations and templates that make it easy to create and send emails.
You've Got Email
Email marketing is alive and well! We want to make this very clear.. if you are not collecting your customer emails AND sending them weekly or bi-weekly newsletters, you are leaving money on the table. Don't leave that money on the table, incorporate email marketing into your strategy today. If you're not sure where to get started, reach out to us! We can help coach and train you on email marketing or even take it over and manage it for your business.
Have questions? Please reach out to us! We are always happy to help.